Diehard Dustbiter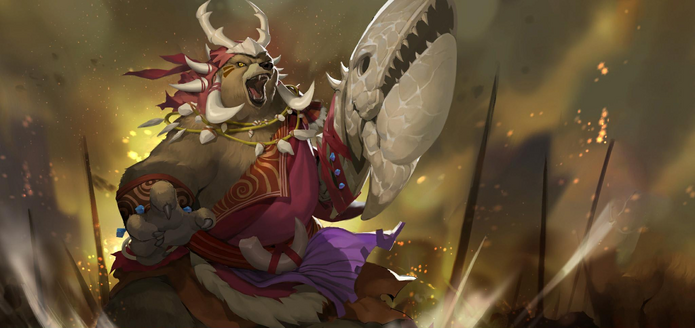 Battle Info
Stats (Lv.60)
Attack
2240
Health
10082
Revive
8
Skills
[Passive Skill] Hibernating Hate
Upon death of ally, grant self Rage and trigger self 1-orb skill.
[Advisor Skill] Death Dance
Increase black character's skill ratio by 25%.
[1-orb skill] Bear A Grudge
Armor Penetration ( x 0.6) front row enemy. 50% chance to trigger target CD +1.
[2-orb skill] Bear Hug
Armor Penetration ( x 1.5) front row enemy. Grant self Enhance for 2 turns.
[4-orb skill] Bearly Alive
Armor Penetration ( x 1.2) all enemies. Grant self Enhance for 2 turns.
Resonance
| Resonance Level | Tear | Regional Material | Soul Energy | Character Mineral | Curren |
| --- | --- | --- | --- | --- | --- |
|   to   | x1 | x6 | x24 | x30 | x5000 |
Info
♦ Dagger

A young impulsive bear from Totemtaff, nonsensical and irrational with a soft spot for Golems. Wields a stone fish weapon dug up during his Rite of Passage.
When he was still a cub, his father was killed while protecting Crushfang during a Bear assault on Kingdom of the Sun. As a result, he now harbors an intense hatred towards the kingdom and resents Crushfang, his adoptive father.
Despises Crushfang's pacifism, and advocates waging war on the humans.
♦ 13 yrs old (3rd of Rain month)
♦ 220 cm
♦ CV: Taiten Kusunoki